

Christmas Contest



 The Results 2017  

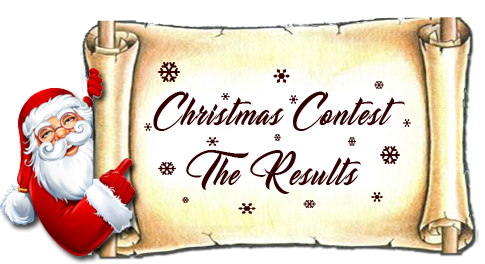 I would like to thank every one of you that took part in this years Christmas contest.

As you know the staff have been voting for what we think we liked the most and now without further ado here is the results.
Contest Winners:
 First Place :  
@KpuCk0
        Wining
1000 credits  

Second Place :
@OLC CREATORS
        Wining  
500 credits

Third Place :
@Justin15
      Wining
100 credits

The winning banner will be added to the support forum ASAP.
I would also like to thank the staff for their time in voting on this contest.
Will all winners of the contests please PM me
@APE
with your forum addresses,
I will make sure your credits are added to your forum's as soon as I have them all.

Please Note:
Once I have your Addresses of your forum there will be no changing the
address once the credits are submitted.
See you all again really soon for yet more contests :hohoho:


 From The Forumotion Team

| | |
| --- | --- |
| A Forumotion Important Announcement | |
VISIT OUR MAIN ANNOUNCEMENT